Thank you to the many respondents from Seraphim's Home and Garden Survey. We had a lot of thoughtful and considered replies, producing over 40,000 pieces of data that were sorted, collated, and produced just for you! Grab the results here.
We asked respondants to rank decision-making priorities when purchasing PG items and Adult items separately.
Each of the bar graphs below rank aspects of PG-only Home and Garden items on a spectrum between 1 and 9, with 1 being the most important decision-making priority, and 9 being the least important.
PG FURNITURE PRIORITIES
Animation quality and brand reputation are among the top priorities of PG-purchasing respondents.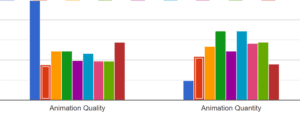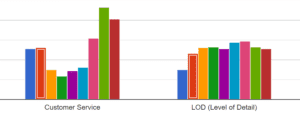 ADULT FURNITURE PRIORITIES
The most fascinating result here was the ranking of Adult animation quality. It being ranked the most important overall and by a large number of respondents was to be expected but it was the significant number of people that ranked Animation Quality for Adult furniture as the least important at the other end of the spectrum that we were surprised to see in the findings.
Overall in the two first questions it is borne out that the majority want high quality animations but are not as concerned with the quantity of them as their top priority.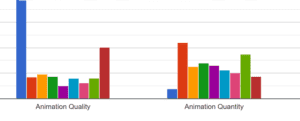 FREQUENCY AND VALUE OF PURCHASES
Questions related to frequency of purchase and average value of home and garden led to some very clear results.
As expected, there were a high number of people that responded to say that they never purchase children's items. Landscape and exterior decor items are among those most purchased by survey respondents, and small decor items that we believe may be correlated to impulse buying.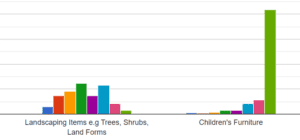 We wanted to gain an understanding of if there was a consensus on an 'impulse' buy and how much that would be. Unsurprisingly, the less expensive the item, the more likely it is to be purchased on impulse.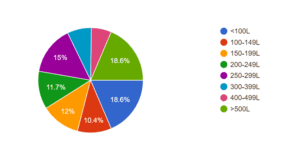 We were interested in ascertaining how important demos were for PG items in comparison to Adult items.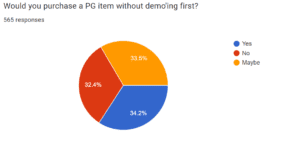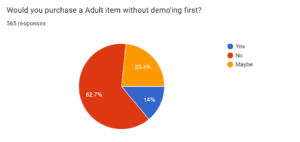 And finally for this section we asked what options shoppers most sought when purchasing home and garden decor items.

WISH LIST
Respondents replied to questions about housing and build aestethic to determine current trends. We were further curious among respondents, how many owned a Linden home.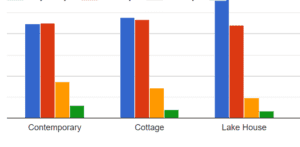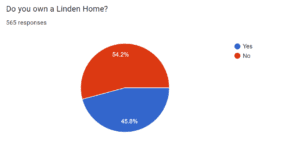 Thank you to everyone who entered and provided us with incredible depth of information. The winners of the prizes of giftcards from our survey sponsors are:
Anolie Resident – Kraftwork Giftcard
Xeriko Melnik – Kraftwork Giftcard
Luna Mystiere – Kraftwork Giftcard
Noire Starlight – Kraftwork Giftcard
mindymoons – Dictatorshop Giftcard
Anlin Vaniva – Dictatorshop Giftcard
sofiabesant – Dictatorshop Giftcard
Kiranax – Dictatorshop Giftcard
Congratulations – your prizes will be sent to you shortly